Week #4 of Suicide Prevention & Awareness Month
posted on 9/27/22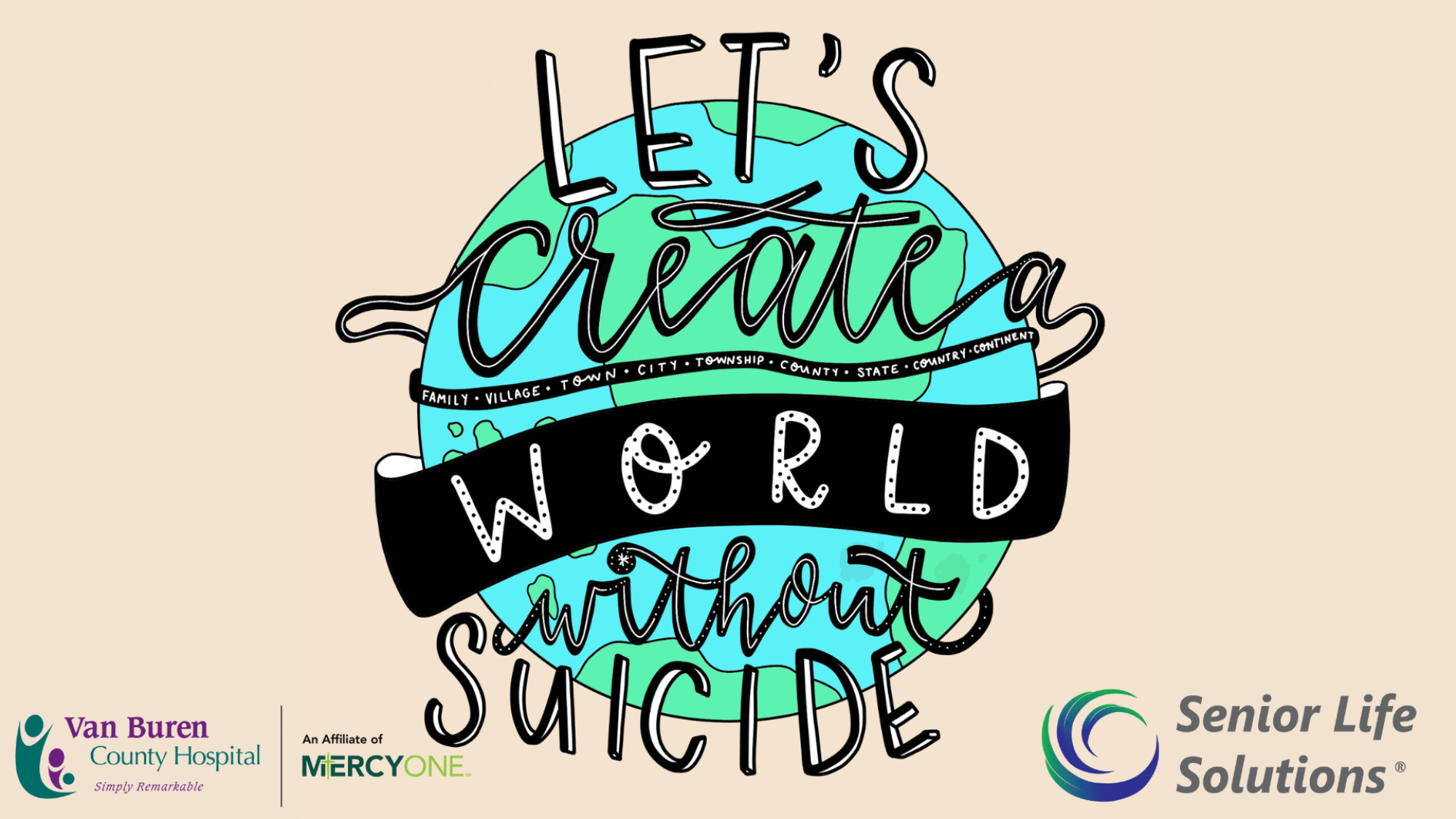 Tuesday Tip from SLS!
If you or someone you know is in need of mental health services please reach out to our Senior Life Solutions Department at 319-293-8740 or via email at: seniorlifesolutions@vbch.org.
In case of emergency contact 911 or 988 or visit the ED right away.
You can get more information about Senior Life Solutions on our website here: https://vbch.org/community/senior_life_solutions/
More News
posted 11/16/22
To the amazing NP's at VBCH!
posted 11/16/22
To our fantastic Operating Room Nurses....
posted 11/16/22
For the next two weeks the staff at VBCH will be collecting non-perishable food items.
posted 11/7/22
This week is Rad Tech (Radiologic Technology) Week.
posted 11/1/22
Van Buren County Hosptial staff held a costume contest on Monday, October 31st.