SHIIP Appointments now available.
posted on 10/14/22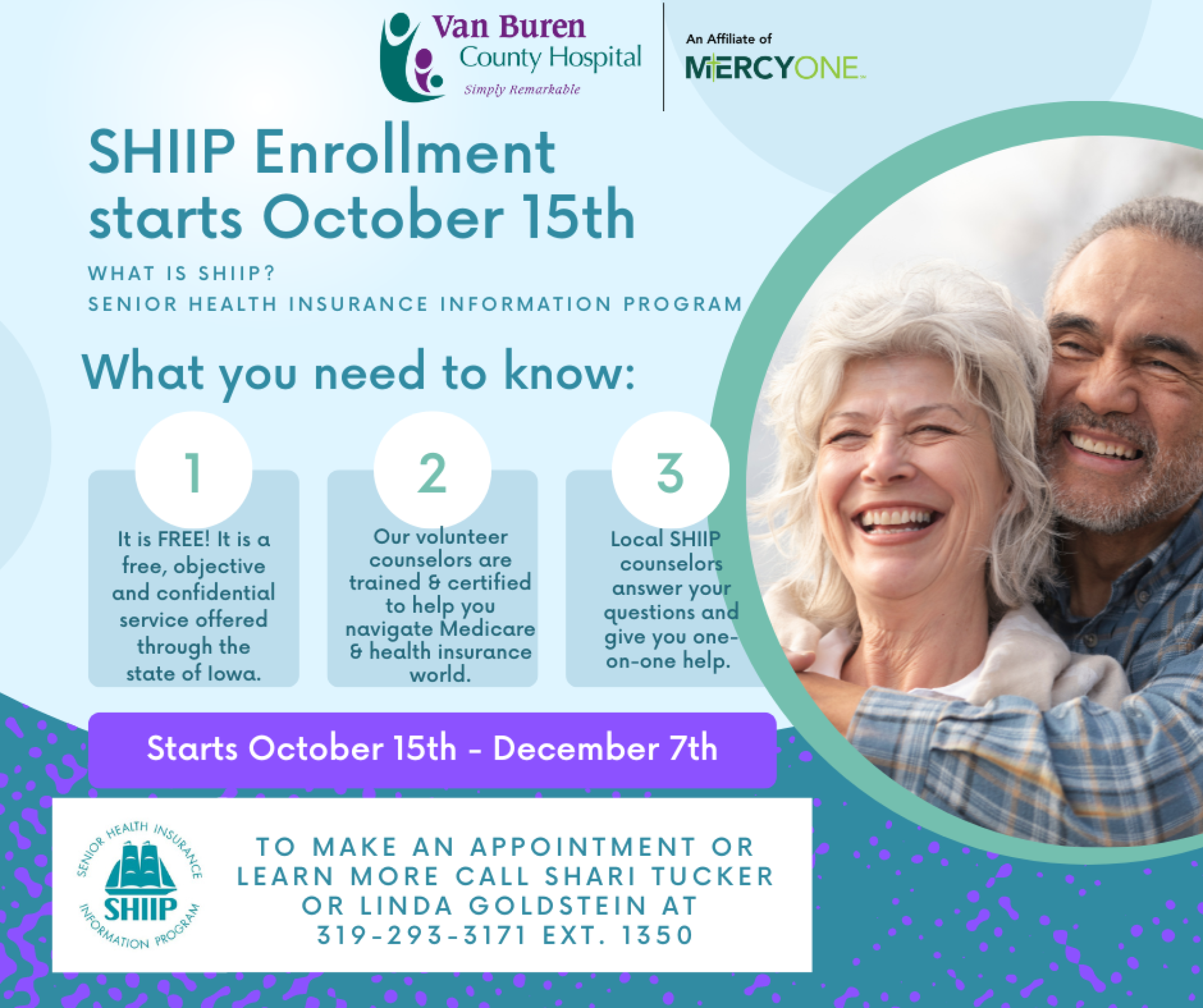 October 15th marks the start of Medicare Enrollment.
If you or someone you know is in need to assistance, we have the services to help! Contact one of our SHIIP Coordinators to assist. They will offer you FREE assistance and guidance when it comes to your healthcare coverage.
Want more information? Visit our website for details and contact information: Senior Health Insurance Program - Van Buren County Hospital (vbch.org)
More News
posted 11/16/22
To the amazing NP's at VBCH!
posted 11/16/22
To our fantastic Operating Room Nurses....
posted 11/16/22
For the next two weeks the staff at VBCH will be collecting non-perishable food items.
posted 11/7/22
This week is Rad Tech (Radiologic Technology) Week.
posted 11/1/22
Van Buren County Hosptial staff held a costume contest on Monday, October 31st.