ONE Culture | TOGETHER. WE WILL.
Our culture is the heart of our company and is woven into the fabric of who we are. It makes Van Buren County Hospital a special place to work, and it gives us a unique advantage. Building and sustaining our culture requires intentional effort from everyone at VBCH.
2023 Winners
Be One: Seaira Drish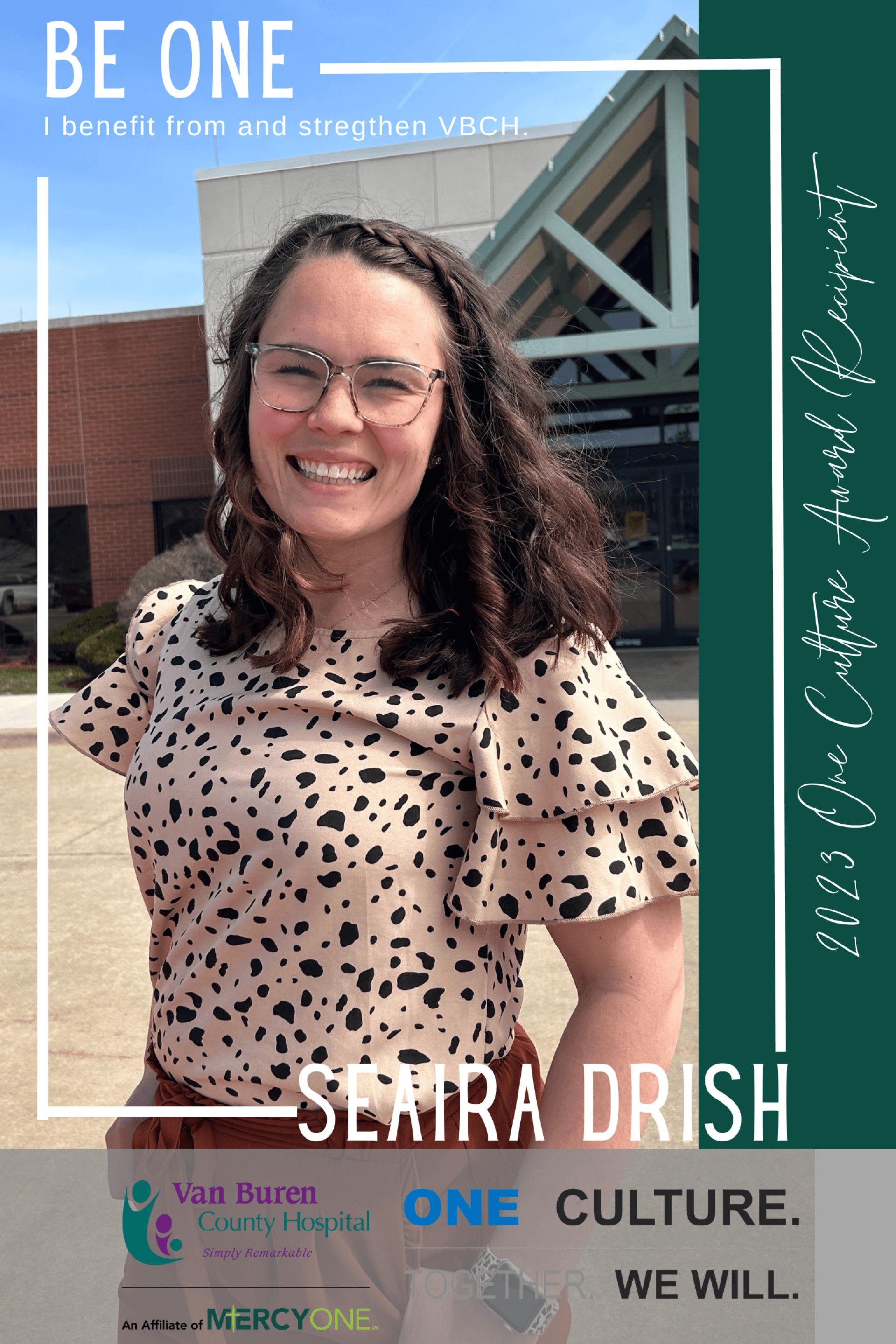 "Over the last year, Seaira has consistently exhibited actions and behaviors aligning with the Be One element of One Culture and is a superb role model for others. Her willingness to help in a pinch, even when "it's not her job", is unwavering and done with a true servant's heart."
Personalized Care: Debbie Martin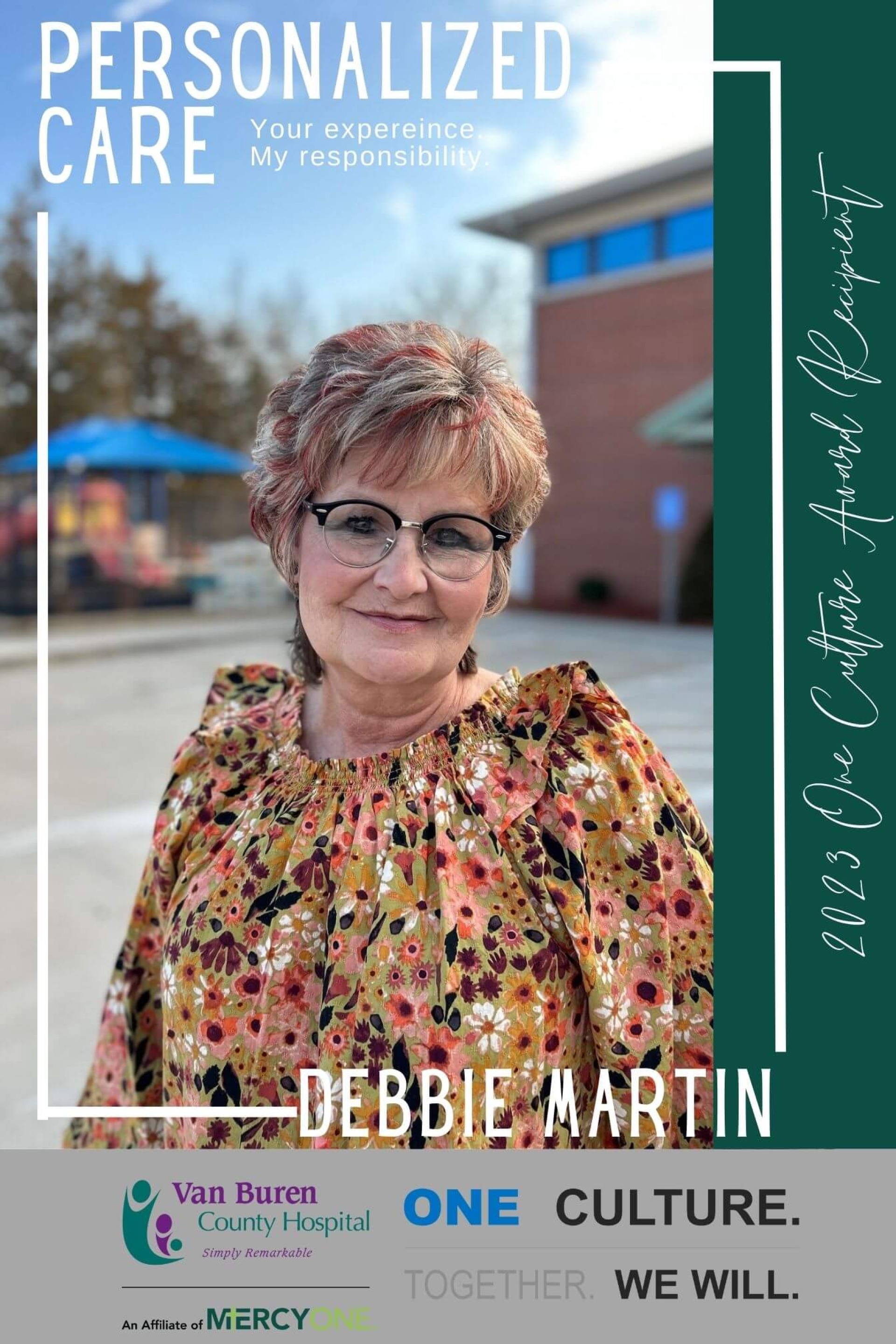 "Debbie always welcomes everyone. She treats us like we are her family because we are. Debbie gives the children of VBCH Child Care Center personalized care along with their parents. She often may have a child "help" her around the office if they are having a hard time with parents leaving or just a bad day."
Own It: Lynndsey Moore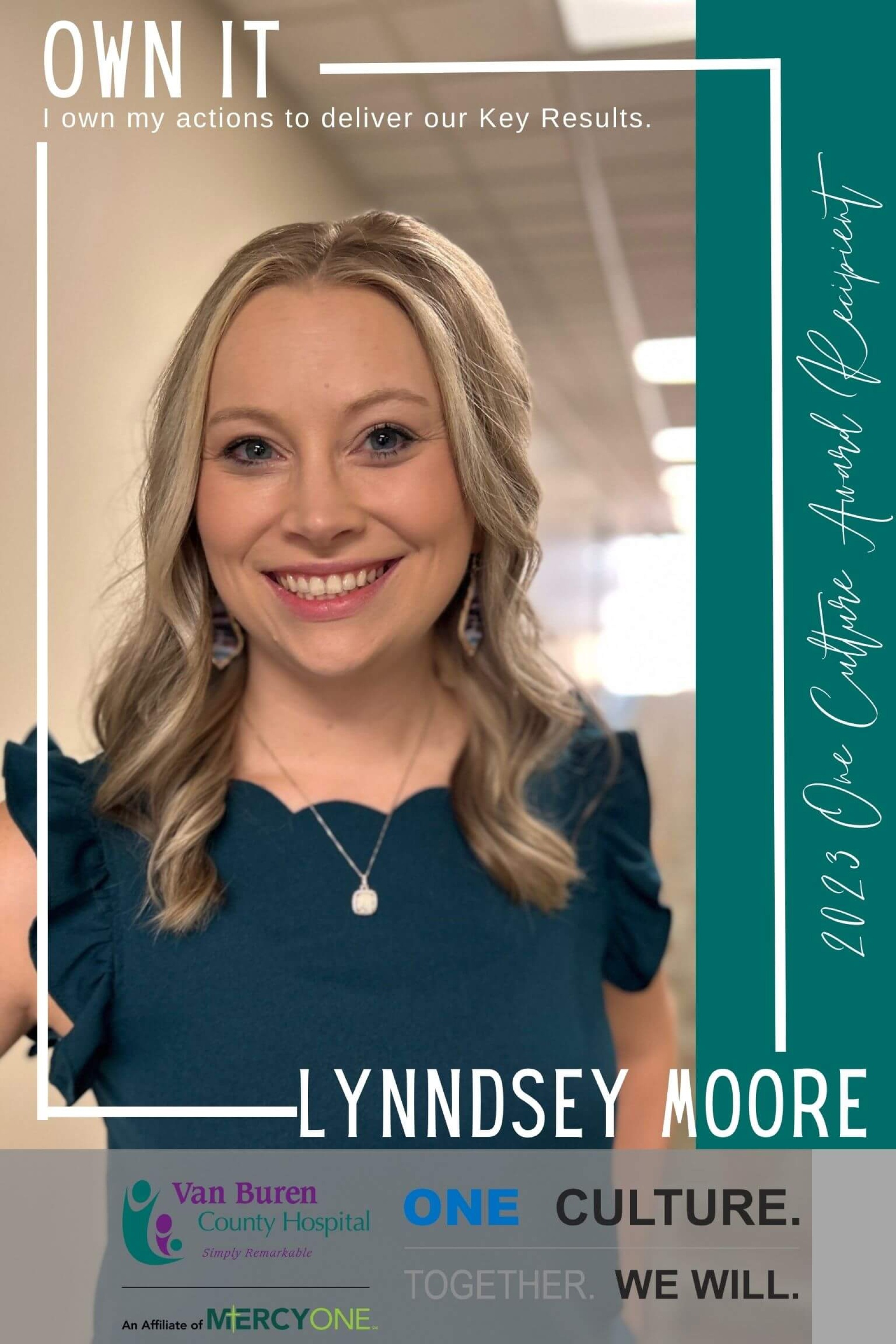 "Lynndsey is always problem-solving with those around her. She never looks at a complaint or issue or situation and thinks that there isn't an answer. Lynndsey does not have a quitting spirit and when these times come up, she always puts her head down, removes distractions and conquers the task and needs at hand."
Improve Daily: Taija Hewett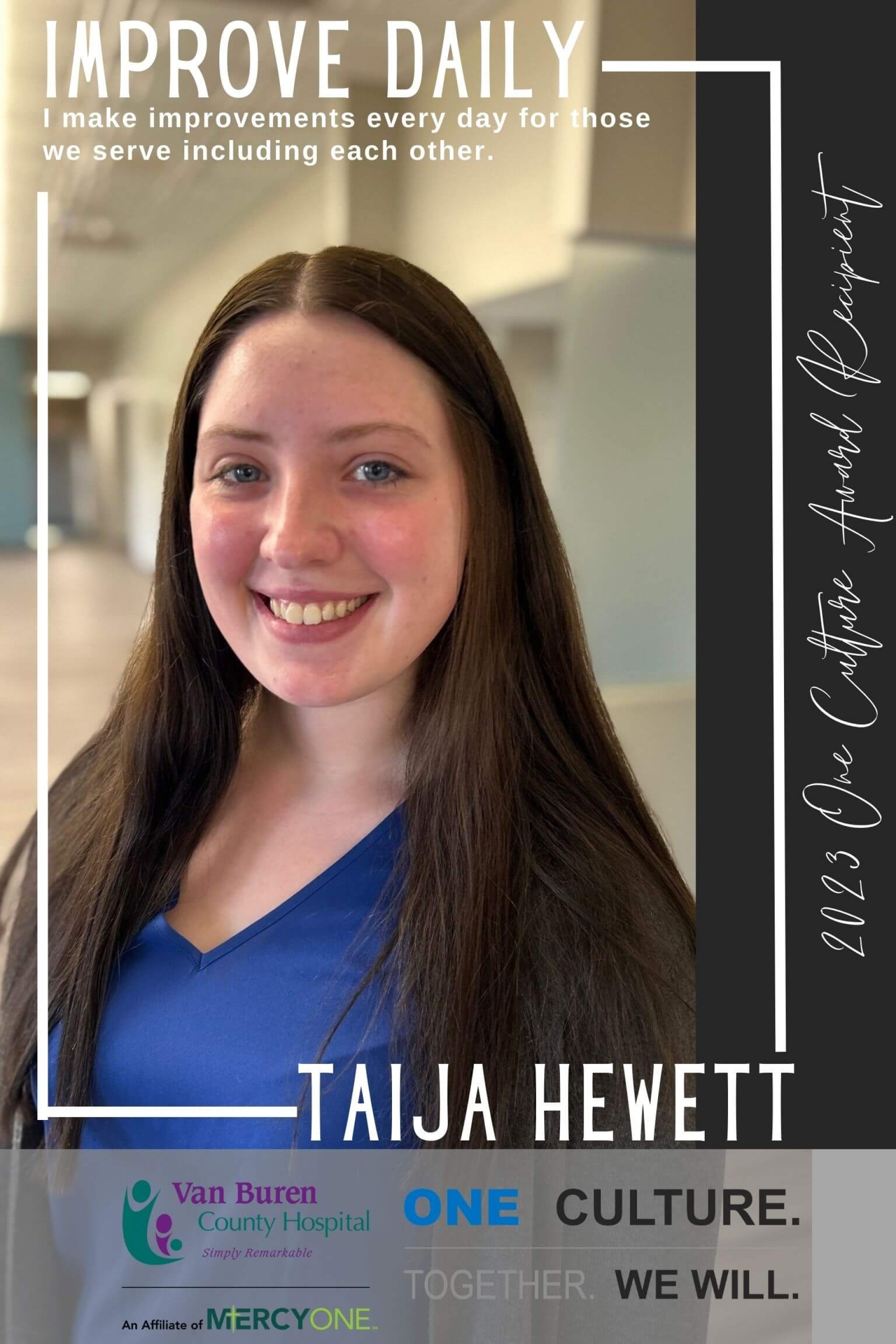 "Each day, Taija asks what more can be done and what more we can do as a team to help serve and care for our patients. Taija is always coming up with new ideas to help us grow by either bringing things up in huddles, being active with ideas in meetings and discussions and volunteering to own new projects and processes."
Innovate: Haley Brewington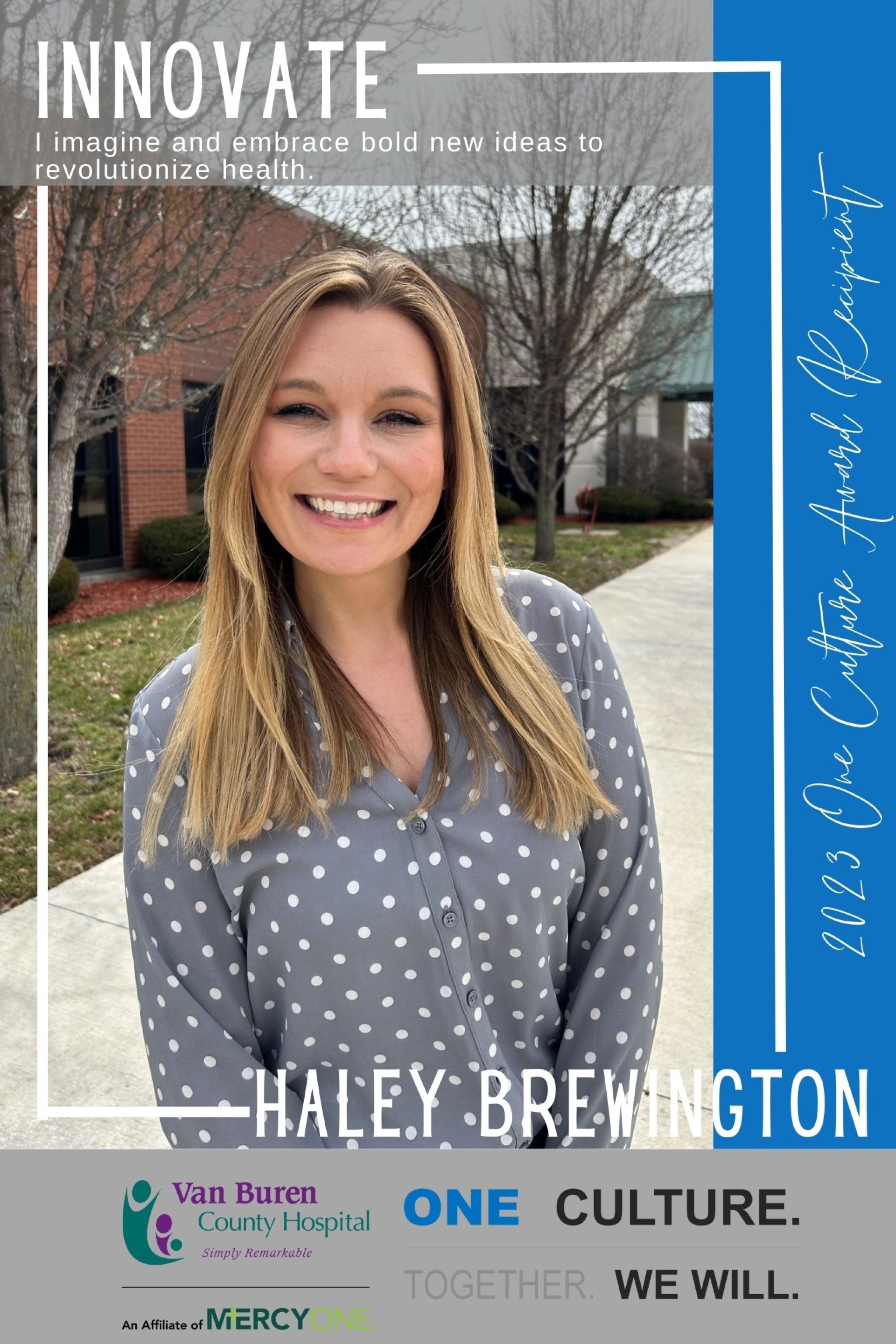 "Haley has always been an asset to VBCH but since stepping into the role of clinical informatics she has truly shined. I admire the great out-of-the-box thinking she has with this new role and how she is able to bring together the team to consistently move us forward with using our EMR."
2023 Nominees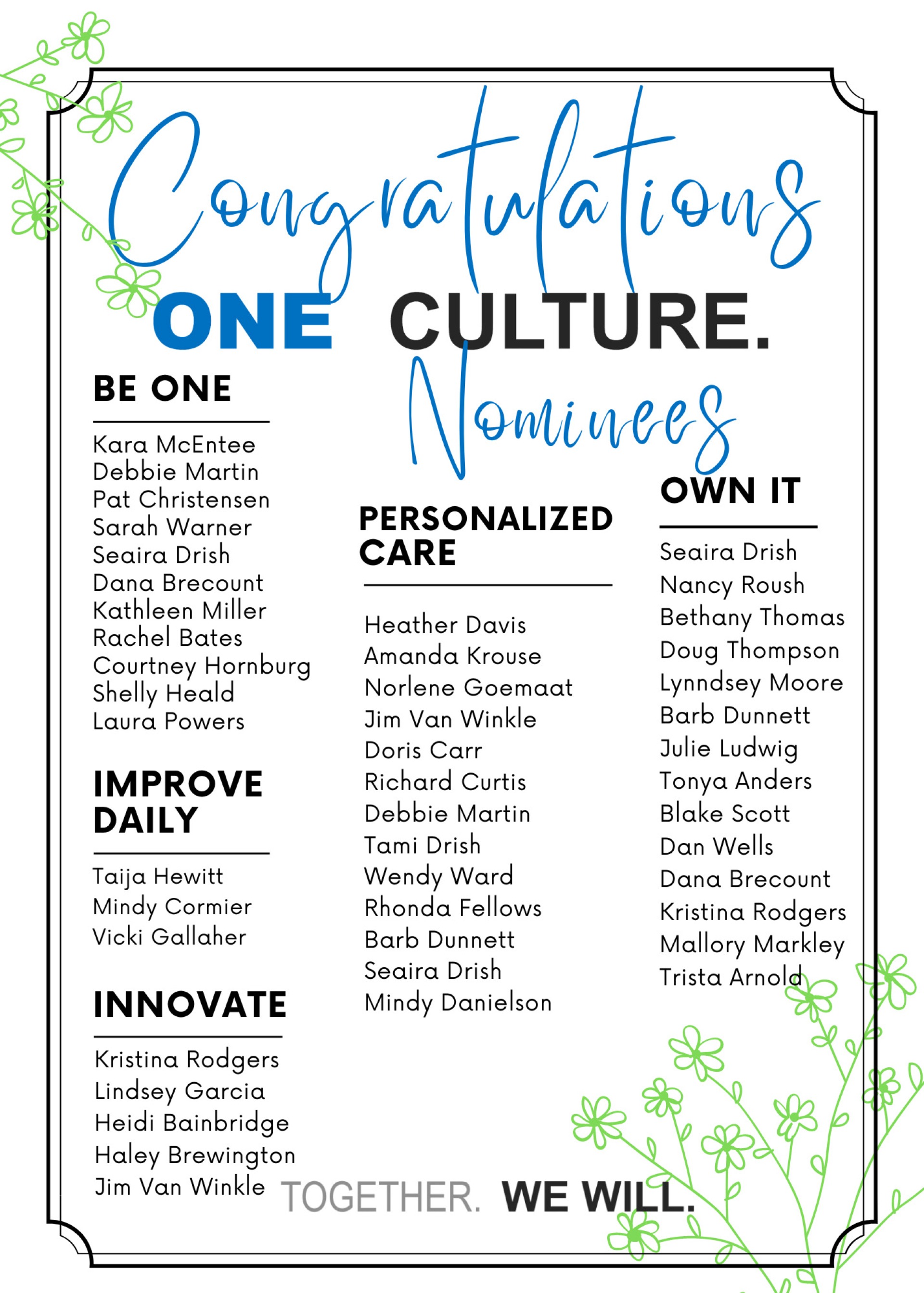 2023 Award Winners & Nominees
Our Beliefs
Be One
Benefit and strengthen VBCH
Personalized Care
Your experience is our responsibility.
Own It
We own our actions to deliver our key results.
Improve Daily
We make improvements every day for those we serve, including each other.
Innovate
We imagine and embrace bold new ideas to revolutionize health.