It is estimated that chronic wounds affect 6.7 million people in the U.S. and that number is rising, fueled by an aging population and increasing rates of conditions such as diabetes, obesity and the late effects of radiation therapy. If left untreated chronic wounds can lead to diminished quality of life and possibly amputation of the affected limb. Start healing today with Advanced Care at the VBCH Wound Care Center
HEALING HAPPENS HERE!
Van Buren County Hospital Wound Clinic offers an evidence-based, systematic approach to advanced wound care. A patient's individualized treatment plan may include specialized wound dressings, debridement, compression therapy, advanced cellular products and topical growth factors, edema management and/or non-invasive vascular assessment. These treatments are the result of a team approach between the Center's physicians, nurses and the referring physician. A treatment plan is developed and scheduled based on the patient's needs. Once treatment is complete, the patient will return to their primary physician to continue routine care.
We are so glad you found us. You do not have to let a non-healing wound limit your quality of life. We are experts at treating hard-to-heal wounds and and are dedicated to helping you heal so that you can get back to your life, wound free. Please read through these commonly asked questions.
HOW OFTEN WILL I VISIT THE WOUND CENTER?
Your personal plan of care will require frequent and consistent visits. Your care team will schedule your visits and may make adjustments based on the wound's healing progress.
WHAT TREATMENT WILL I RECEIVE?
Our specialty-trained doctors, nurses and technicians provide world-class wound care treatments to specifically treat
your wound. Some of those treatments may include: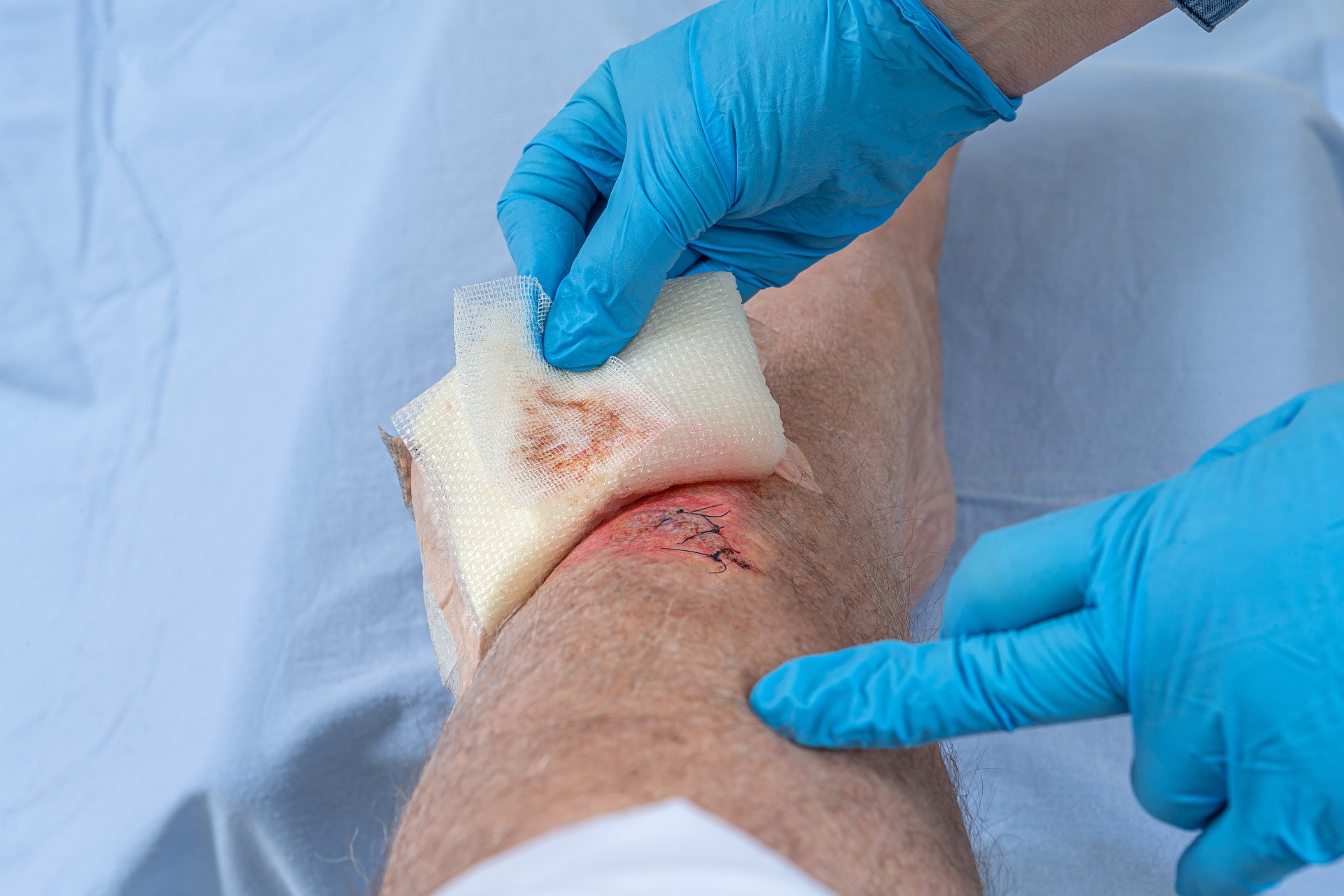 Advanced dressings
Compression therapy
Debridement
Hyperbaric oxygen therapy (HBOT)
Negative pressure wound therapy
Pressure relief and off-loading
Tissue-based therapies
WILL MY VISITS TO THE WOUND CARE CENTER BE COVERED BY MEDICARE OR MY INSURANCE?
Many treatments provided by your Wound Care Center are covered by Medicare and other healthcare insurance
providers. We will bill your plan based on the information you provide. Please call your Center if you have questions about the types of bills you may receive.
WHEN SHOULD I CALL MY DOCTOR ABOUT MY WOUND?
It is important to call your doctor right away if you experience any of the following signs of infection:
A rapid increase in pain, swelling and/or redness
Bad odor or excessive drainage from your wound
Nausea, vomiting, chills
Infections can occur at any stage, even in new wounds. If left untreated, infectionscreate risk of hospitalization or amputation, and may be life threatening. Seek care right away any time your wound is not healing as expected or appears to worsen.
Likely candidates for treatment at the Wound Clinic are those suffering from diabetic ulcers, pressure ulcers, infections, compromised skin grafts and flaps, and wounds that haven't healed within a reasonable time frame. People with wounds that have not improved with traditional methods of treatment may benefit from a visit to VBCH Wound Clinic. No referral is needed, so call today 319-293-8742.
What to Expect At YourWound Care Center
Your first visit will include a meeting with your clinical team who will review your wound and ask questions about your personal and family history.
You may need additional tests such as blood tests, x-rays or ultrasound test to help identify the right path to heal
your wound.
Your clinical team will create a personal plan of care.
Digital photos and precise measurements of your wound will be taken.
Your healing progress will be continuously monitored.
Your wound will be analyzed with clinical evidence gathered from healing more than 4 million wounds.
Your individual treatments will be adjusted based on your progress.
Charts and photos that show how your wound is healing will be provided.