The radiology department at VBCH offers a variety of imaging services to meet the needs of our patients and community.

The department is staffed to provide 24-hour coverage, 365 days a year. We work closely with your physician to complete and provide interpretations of diagnostic exams to your physician.
The radiology staff is composed of highly trained and qualified licensed radiographers. All technologists are registered with the American Registry of Radiologic Technologists.
A board-certified radiologist works with VBCH to provide all results to your physician and to perform procedures.
Imaging Services
General radiography and fluoroscopy
Digital mammo screening and diagnostic mammograms
CAT scans
Ultrasound (including Echo cardiology and Stress Echo)
MRI
Nuclear medicine
Stereotactic breast biopsy
Bone Mineral Density Scanning- Dxa
VBCH radiology also utilizes teleradiology to transmit radiographic images to our contracted radiologist for after-hours or emergent exams.
Ultrasound
Ultrasounds are used to examine the internal organs using very high-frequency sound waves. This test can detect cysts, tumors, abscesses, obstructions and infection.
Echocardiogram
An echocardiogram provides information about the heart to providers. It tells them the size of the heart and how the valves are working.
Computed Tomography (CT)
Scans are used to reveal anatomic details of internal organs that cannot be seen in conventional X-rays.
Mammograms
Patients are offered the convenience of being able to have a mammogram Monday through Friday at Van Buren County Hospital's mammography suite, located next to the Radiology Department.
3D Digital Mammography
This procedure is very similar to the traditional mammogram except it takes many small X-rays from different angles and then compiles all the images into one 3D image.
PACS (Picture Archiving Communication System)
PACS is an electronic system for storing and displaying digital images. It allows providers to receive images almost immediately of X-rays they have ordered. It will also allow providers to view images on their own computers at our four medical clinics.
BMD Scan (Bone Minderal Density)-DXA
BMD testing is a safe, fast and painless method to measure whether you have osteoporosis or how likely you are to develop it in the future.
Traditional X-rays used to identify broken bones (for example spine fractures) cannot measure BMD. BMD has to be measured by more specialized techniques. Different types of BMD tests are available, but the most commonly used and recommended method is called DXA, which stands for dual-energy X-ray absorptiometry. DXA is a type of X-ray capable of detecting quite small percentages of bone loss.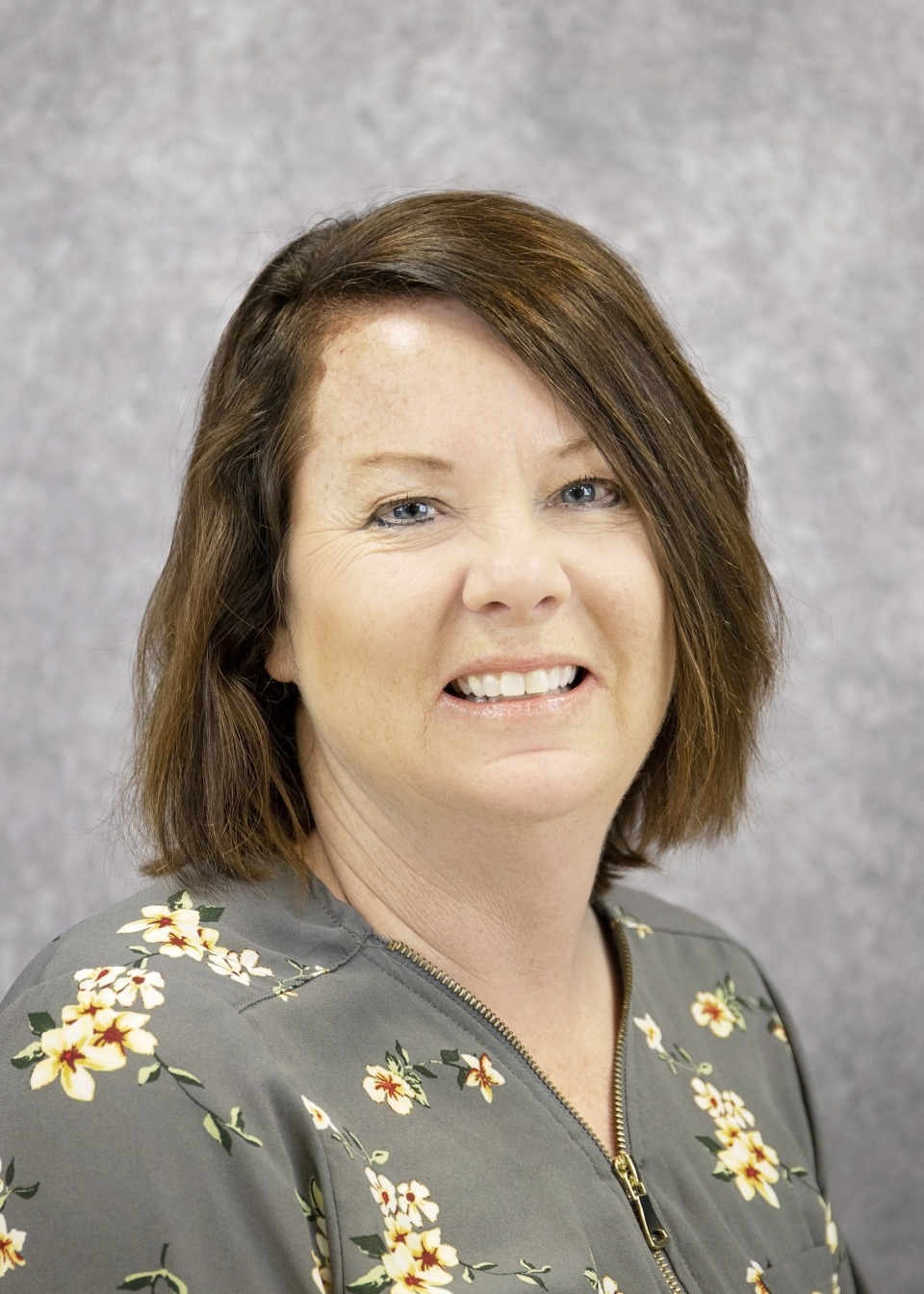 Betsy Caviness
Radiology Manager
Mobile Units
Magnetic Resonance Imaging (MRI)
MRIs use a magnetic field and computer-generated radio waves to create detailed images of the organs and tissues in your body.
Nuclear Medicine
Available at VBCH but done on-site through one of our mobile units.
Contact
Please call Betsy Caviness at 319-293-8707 for any radiology questions. To schedule a radiology exam, please call 319-293-8721.
We are an ACR Certified Facility!