Congratulations to Mavadene Kennedy on her Retirement!
posted on 10/4/22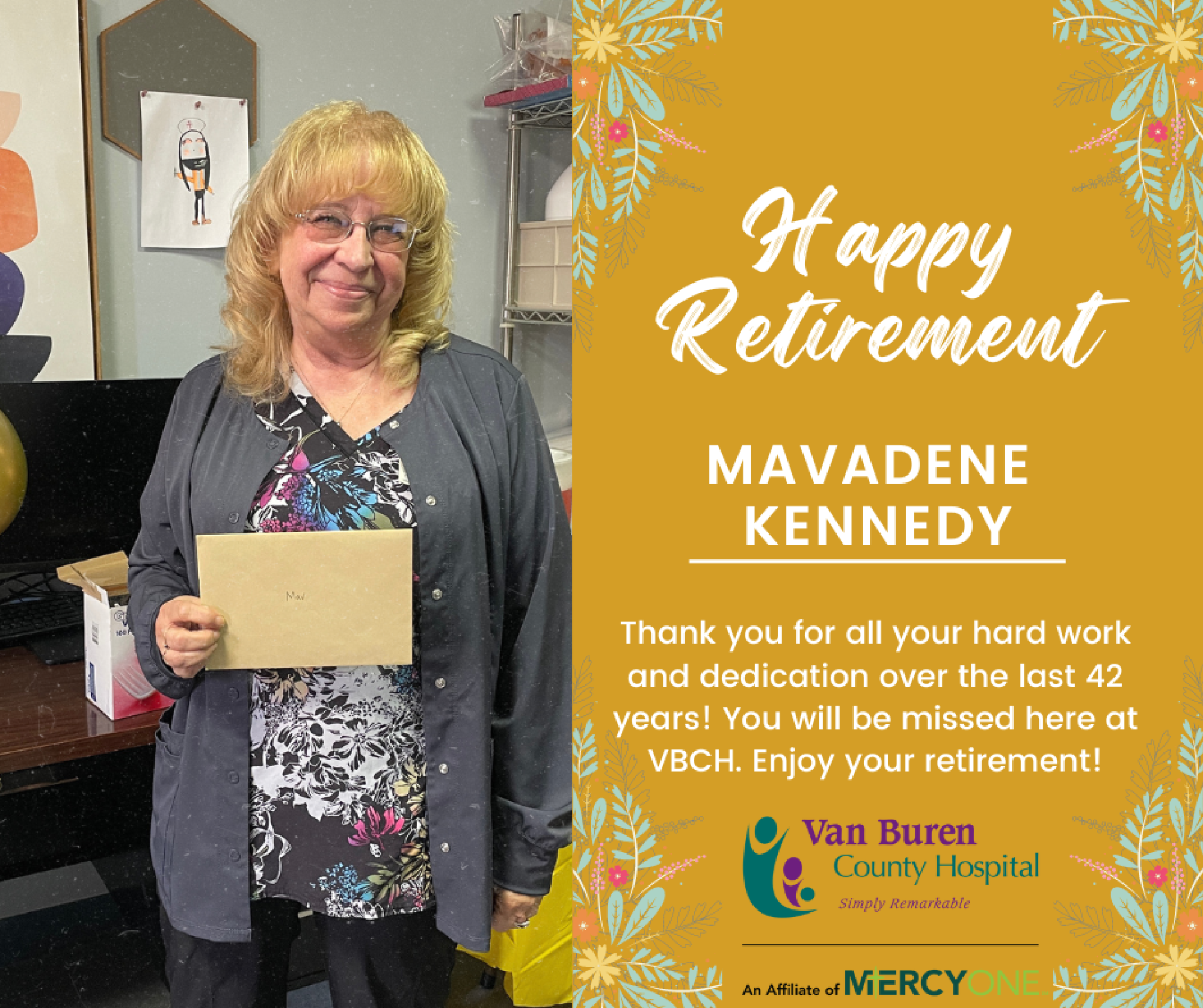 Congratulations to Mav on her retirement!
She will truly be missed. She was with VBCH for over 42 year!
We want to thank her for all her years of service, she is one of a kind!
Wishing you all the best in your retirement! Enjoy!
Enjoy your retirement.
More News
posted 11/16/22
To the amazing NP's at VBCH!
posted 11/16/22
To our fantastic Operating Room Nurses....
posted 11/16/22
For the next two weeks the staff at VBCH will be collecting non-perishable food items.
posted 11/7/22
This week is Rad Tech (Radiologic Technology) Week.
posted 11/1/22
Van Buren County Hosptial staff held a costume contest on Monday, October 31st.