Congratulations- Personalized Care Award Recipient- Debbie Martin!
posted on 3/29/23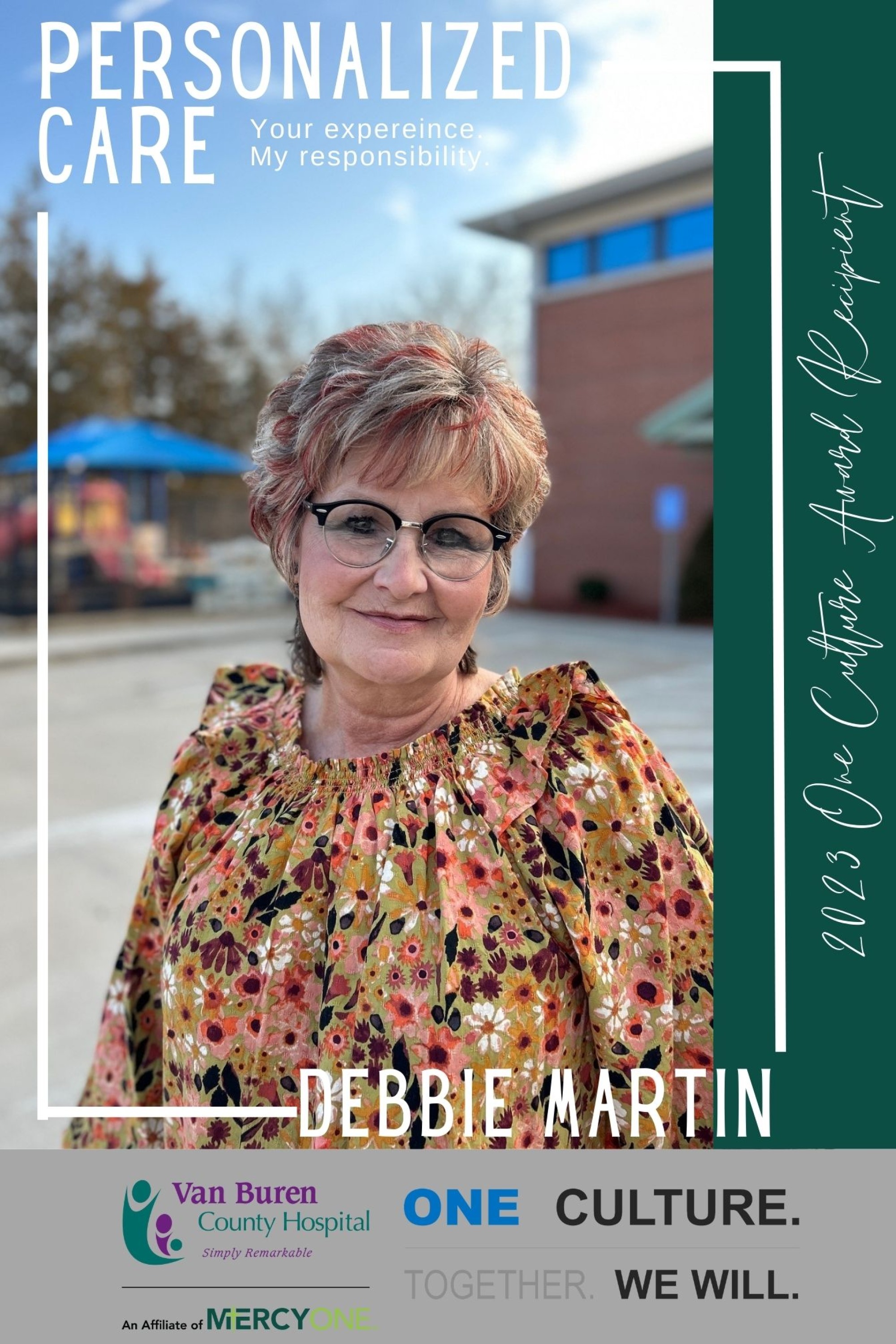 CONGRATULATIONS!
Five deserving VBCH staff members were recognized for their commitment to One Culture. This week we are sharing a little about each of our award recipients.
Personalized Care- Award Recipient- Debbie Martin
Debbie received the most nomination, with 6 total!
An excerpt from one of her nominations:
"The passion that Debbie shows for her childcare center kids is over and beyond. She is always making the kid's day special by greeting each and every one of them every day. She is passionate about making sure she is taking the best care of the kids and their needs as well as teaching that to her staff. Debbie truly loves the kids that attend the childcare center, and you can see that in her when she is talking about the center and working with the kids!"
Congratulations Debbie on your award.
More News
posted 12/5/23
Van Buren County Hospital & Medical Clinics would like to welcome Dianne Knapp, ARNP.
posted 11/5/23
Van Buren County Hospital would like to welcome Dr. Corey Harthoorn
posted 10/23/23
The American Cancer Society National Lung Cancer Roundtable (ACS NLCRT), American College of Radiology® (ACR), and Radiology Health Equity Coalition (RHEC) have partnered once again for the second annual National Lung Cancer Screening Day ("National LCS Day") on Saturday, November 11, 2023.
posted 9/15/23
DES MOINES REGISTER NAMES VAN BUREN COUNTY HOSPITAL & CLINICS A WINNER OF THE IOWA TOP WORKPLACES 2023 AWARD
posted 9/10/23
THANK YOU!