Congratulations Billy Jo!
posted on 11/1/22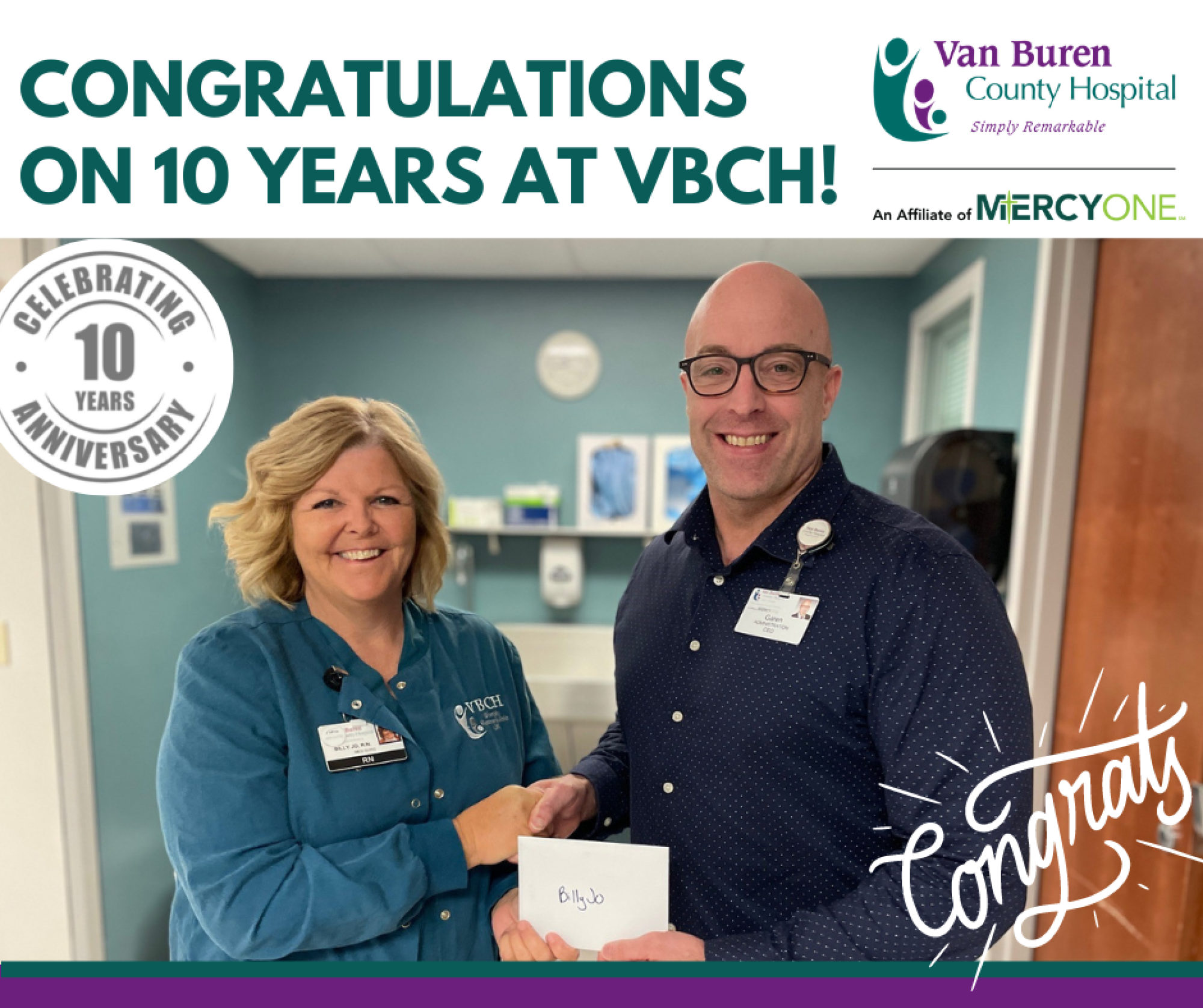 On October 29th Billy Jo celebrated 10 years at VBCH. We appreciate all of the years of service she has provided to our patients. She is a valuable asset to our hospital, and we are very lucky to have her!
Thank you, Billy Jo for all that you do! You are Simply Remarkable!!
More News
posted 11/16/22
To the amazing NP's at VBCH!
posted 11/16/22
To our fantastic Operating Room Nurses....
posted 11/16/22
For the next two weeks the staff at VBCH will be collecting non-perishable food items.
posted 11/7/22
This week is Rad Tech (Radiologic Technology) Week.
posted 11/1/22
Van Buren County Hosptial staff held a costume contest on Monday, October 31st.