Congratulation to Jessica Goehring
posted on 10/26/22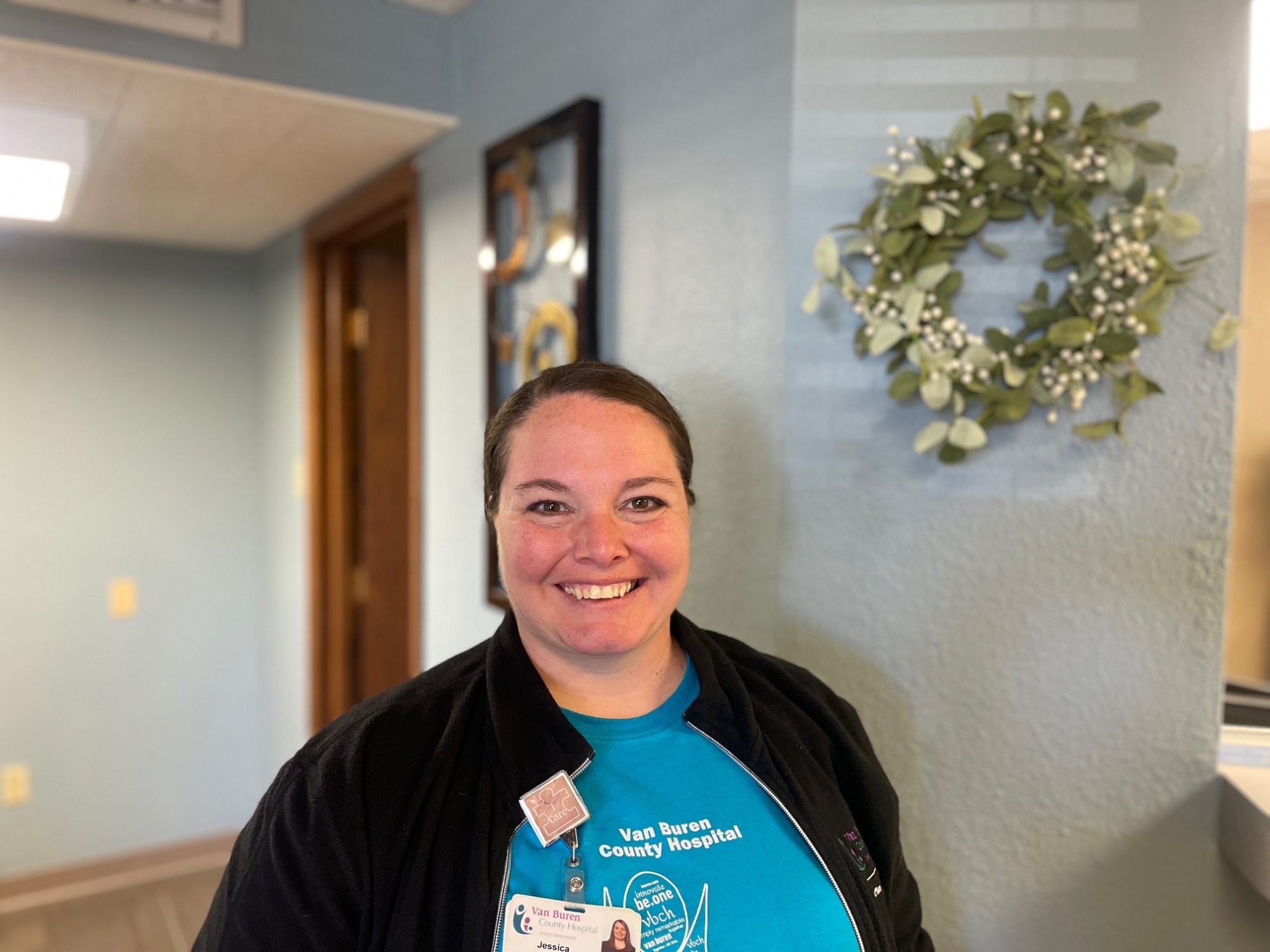 At Van Buren County Hospital we have been working on our Clinical Documentation Integrity.
It is important to us that documentation is entered into charts correctly, to ensure patient safety.
We would like to congratulate Jess on becoming a Certified Documentation Expert- Outpatient (CDEO).
This is a big accomplishment requiring many hours of courses and a test!
Congrats Jess and Thank You for your hard work to make VBCH the best that it can be!
More News
posted 11/16/22
To the amazing NP's at VBCH!
posted 11/16/22
To our fantastic Operating Room Nurses....
posted 11/16/22
For the next two weeks the staff at VBCH will be collecting non-perishable food items.
posted 11/7/22
This week is Rad Tech (Radiologic Technology) Week.
posted 11/1/22
Van Buren County Hosptial staff held a costume contest on Monday, October 31st.