Blood Drive- Coming Soon to VBCH
posted on 2/10/23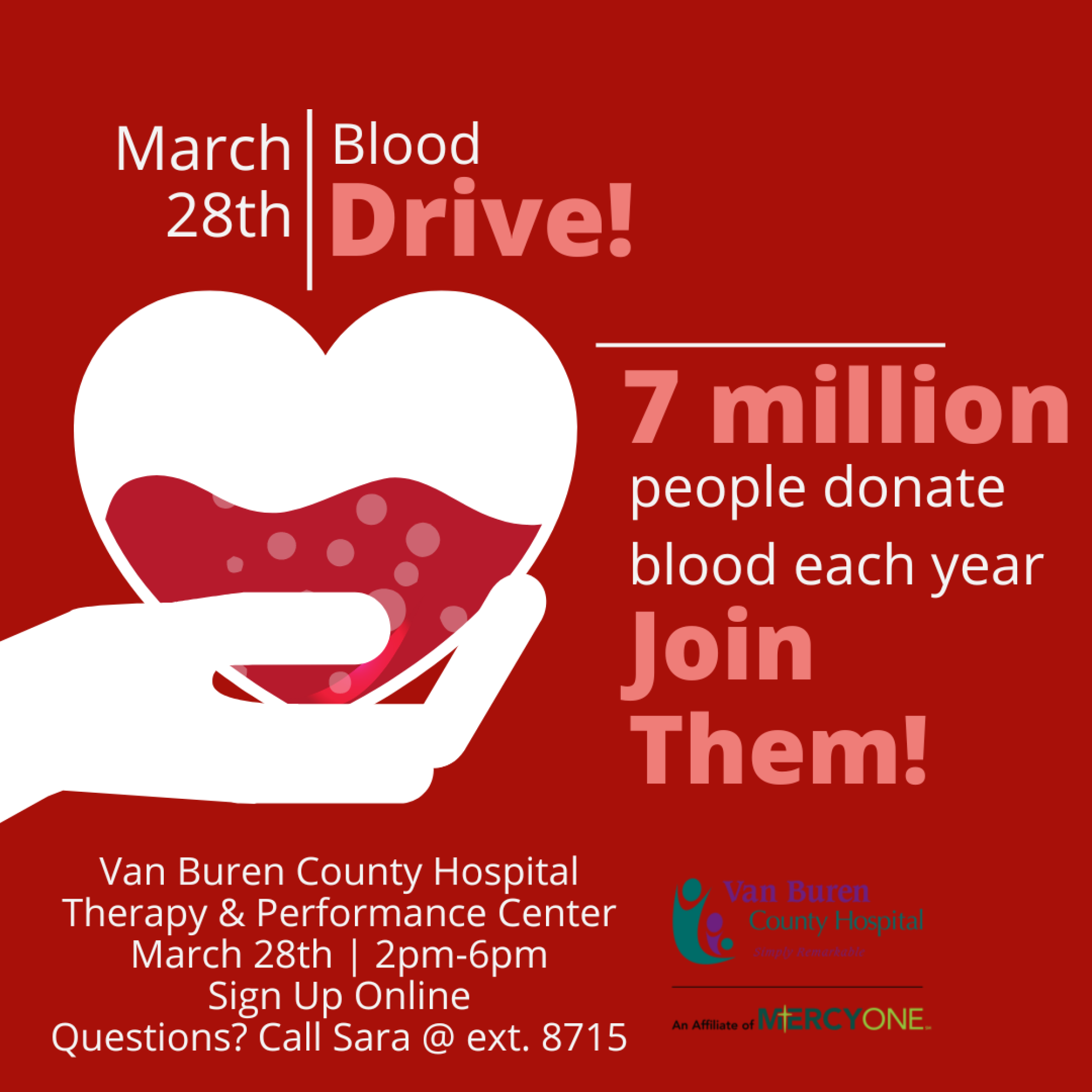 VBCH will be hosting a blood drive on March 28th.
It is required that you sign up to reserve your time slot for this event.
You can do so by clicking on this link: https://login.bloodcenter.org/donor/schedules/drive_schedule/120600
If you have questions call Sara at Ext. 8715
More News
posted 12/5/23
Van Buren County Hospital & Medical Clinics would like to welcome Dianne Knapp, ARNP.
posted 11/5/23
Van Buren County Hospital would like to welcome Dr. Corey Harthoorn
posted 10/23/23
The American Cancer Society National Lung Cancer Roundtable (ACS NLCRT), American College of Radiology® (ACR), and Radiology Health Equity Coalition (RHEC) have partnered once again for the second annual National Lung Cancer Screening Day ("National LCS Day") on Saturday, November 11, 2023.
posted 9/15/23
DES MOINES REGISTER NAMES VAN BUREN COUNTY HOSPITAL & CLINICS A WINNER OF THE IOWA TOP WORKPLACES 2023 AWARD
posted 9/10/23
THANK YOU!