Emergency Nurses Day is October 12th!
posted on 10/12/22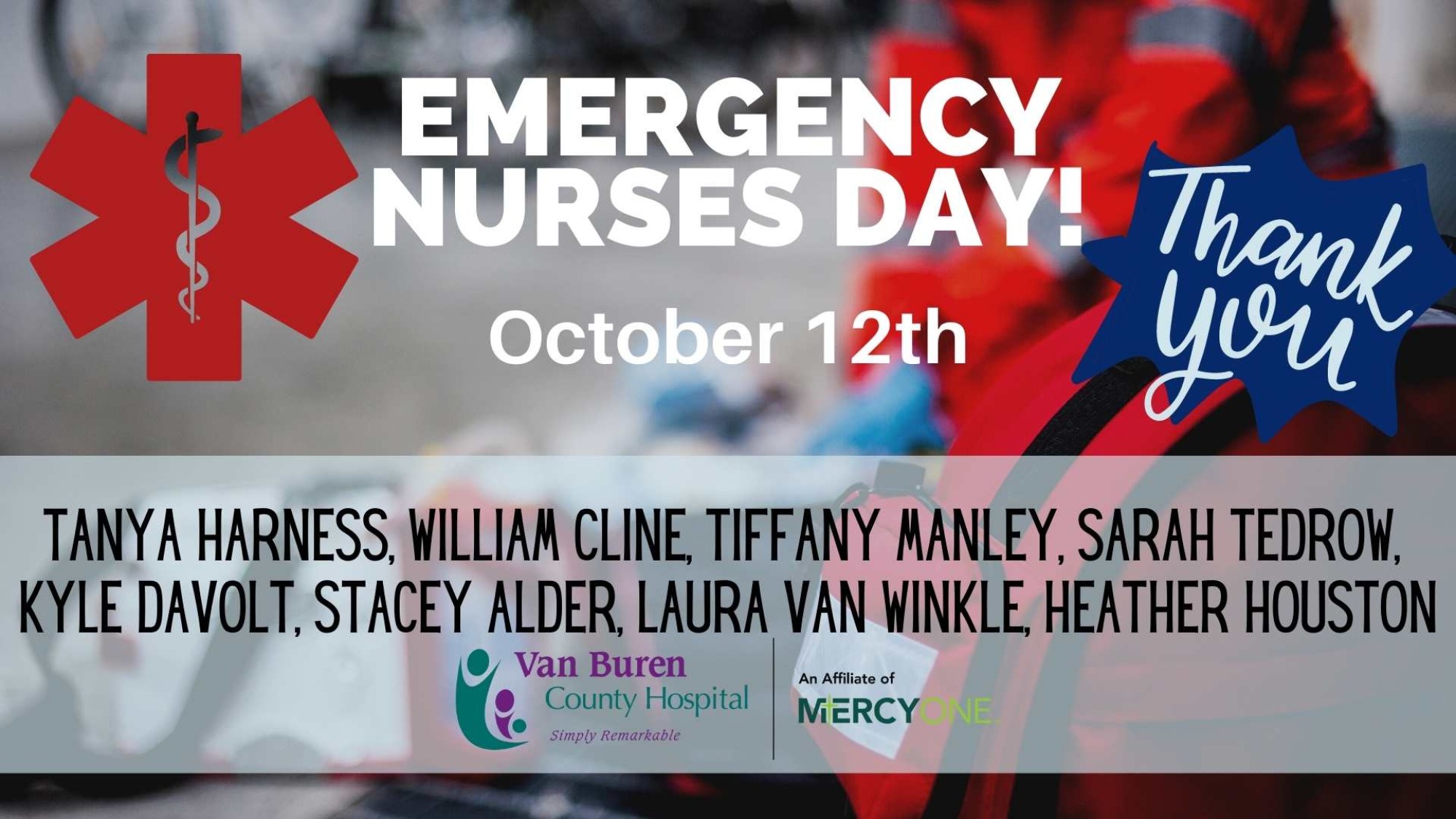 We want to recognize the Amazing Staff at VBCH for everything they do in our ED.
They are the front lines, dealing with our most critical patients and we could not do what we do without them!
Thank you to all of you for your hard work and dedication!
We appreciate you!!
More News
posted 9/15/23
DES MOINES REGISTER NAMES VAN BUREN COUNTY HOSPITAL & CLINICS A WINNER OF THE IOWA TOP WORKPLACES 2023 AWARD
posted 9/10/23
THANK YOU!
posted 8/29/23
The Southeast Iowa Complex Care Network is pleased to announce that it has been awarded a generous grant from Iowa's Centers of Excellence Program, totaling $250,000 per year for three years.
posted 8/17/23
Van Buren County Hospital will host a Town Hall Community Health Needs Assessment (CHNA) luncheon on Thursday September 28th.
posted 8/3/23
Today, Gov. Kim Reynolds and the Iowa Department of Health and Human Services announced the awardees of Iowa's Centers of Excellence Program grant totaling more than $2.2 million in funding to support and improve health care delivery in rural Iowa.