posted on 11/1/22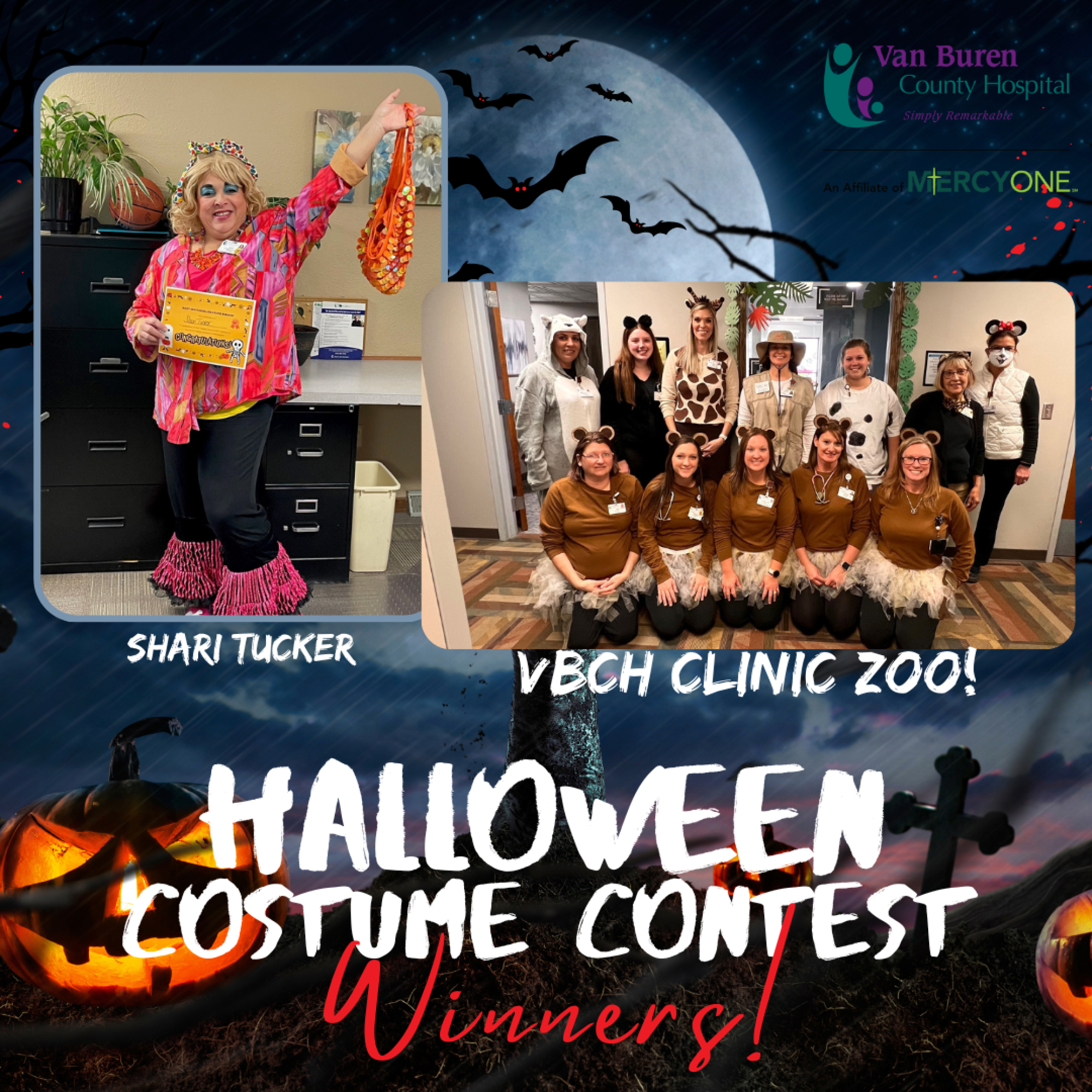 CONGRATULATIONS to our VBCH Costume Contest Winners!
Shari Tucker-Individual
Keosauqua Clinic- Group Costume.
The Keosauqua Clinic chose to donate $100 to Noah's Ark Animal Shelter as their charity of choice.
All of the costumes from the staff can be found on our facebook and instagram pages!
More News
posted 11/16/22
To the amazing NP's at VBCH!
posted 11/16/22
To our fantastic Operating Room Nurses....
posted 11/16/22
For the next two weeks the staff at VBCH will be collecting non-perishable food items.
posted 11/7/22
This week is Rad Tech (Radiologic Technology) Week.
posted 11/1/22
Van Buren County Hosptial staff held a costume contest on Monday, October 31st.