posted on 10/11/22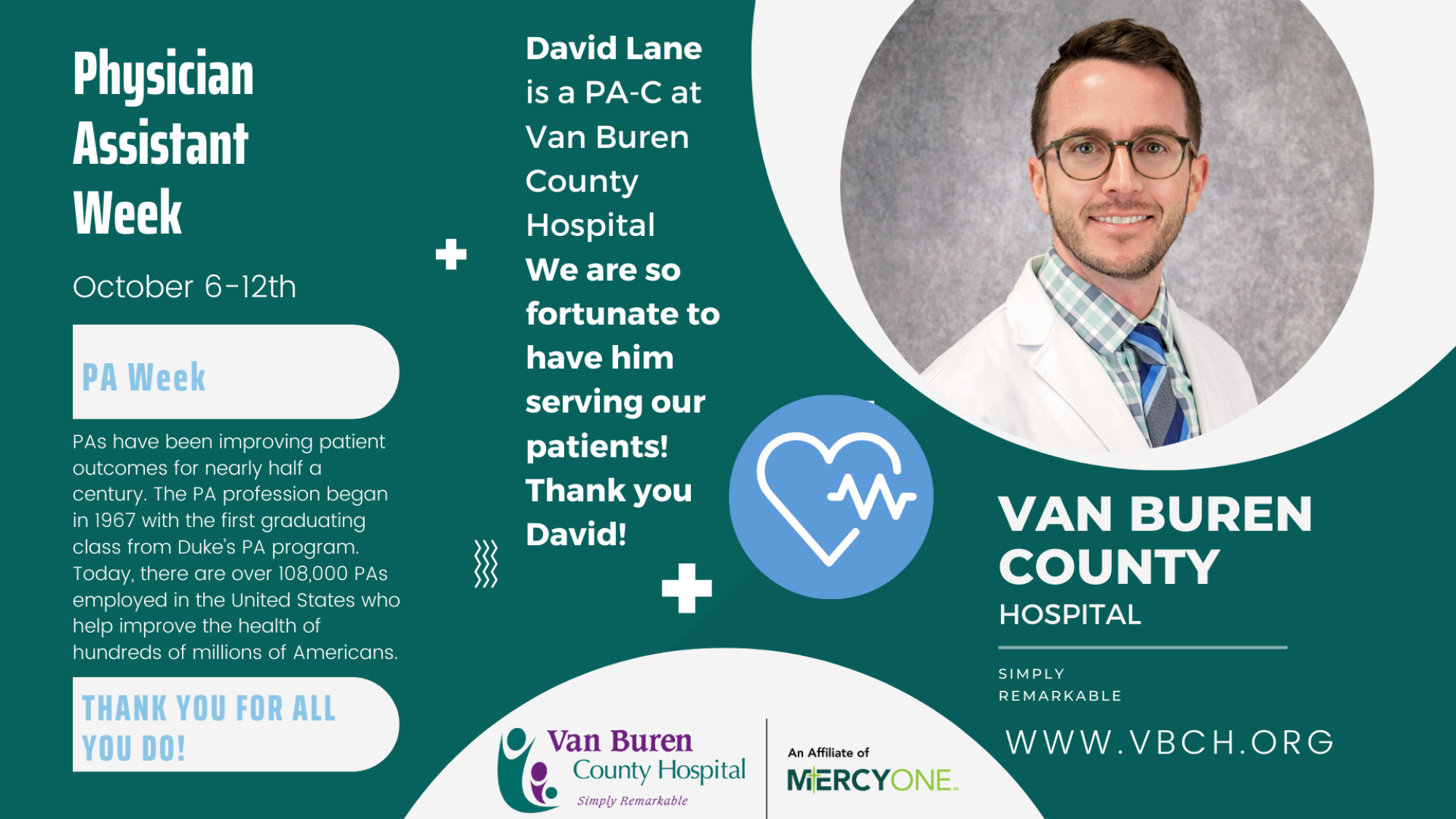 PAs have been improving patient outcomes for nearly half a century. The PA profession began in 1967 with the first graduating class from Duke's PA program. Today, there are over 108,000 PAs employed in the United States who help improve the health of hundreds of millions of Americans.
David Lane is a PA-C at Van Buren County Hospital. We are so fortunate to have him serving our patients! Thank you David!
More News
posted 11/16/22
To the amazing NP's at VBCH!
posted 11/16/22
To our fantastic Operating Room Nurses....
posted 11/16/22
For the next two weeks the staff at VBCH will be collecting non-perishable food items.
posted 11/7/22
This week is Rad Tech (Radiologic Technology) Week.
posted 11/1/22
Van Buren County Hosptial staff held a costume contest on Monday, October 31st.