posted on 11/7/22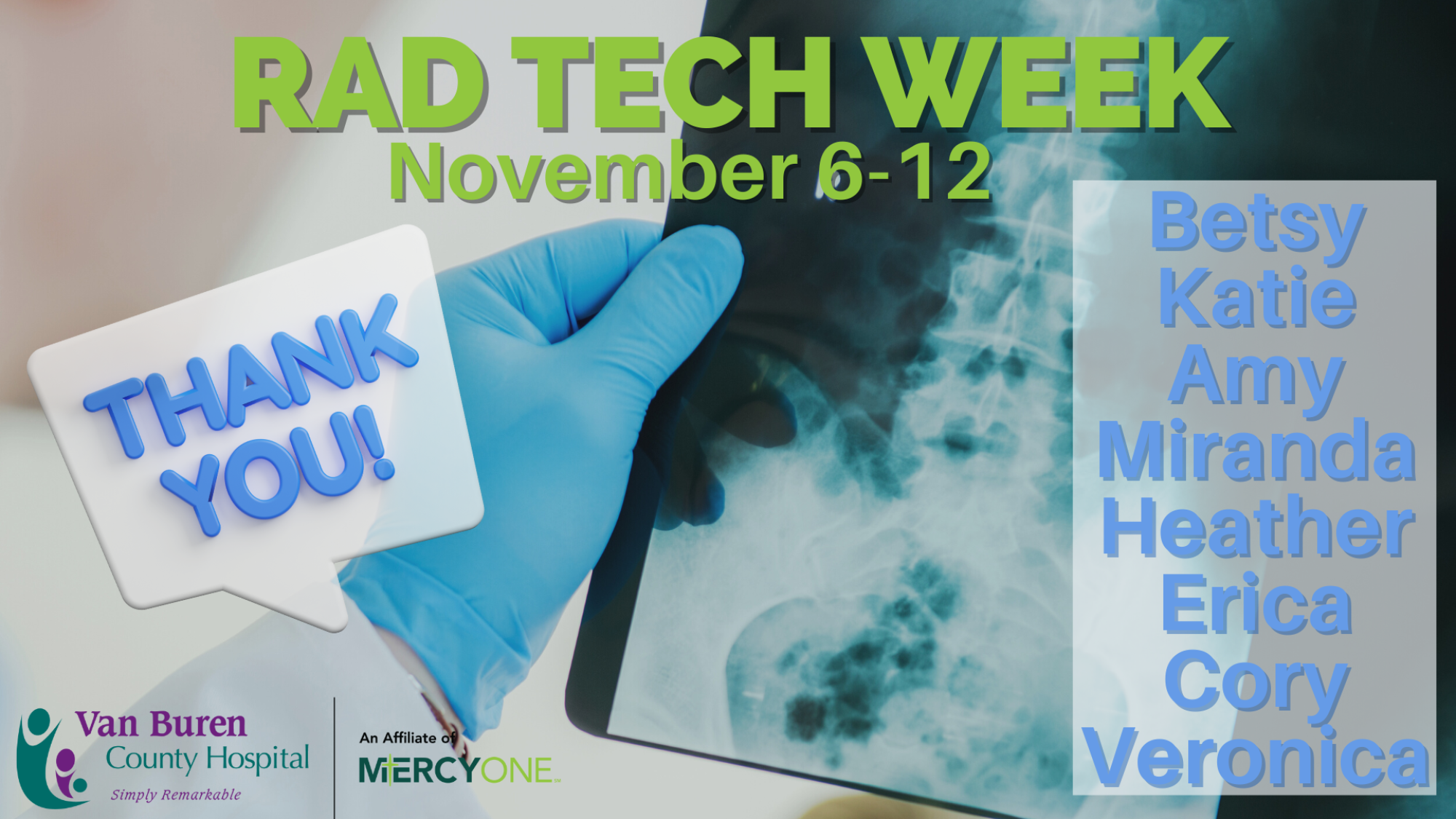 We want to give a big shout out to our entire Rad Tech team!
They are essential to the quality care we provide here at VBCH!
Thank you for all that you do, ALL of you are Simply Remarkable!

More News
posted 11/16/22
To the amazing NP's at VBCH!
posted 11/16/22
To our fantastic Operating Room Nurses....
posted 11/16/22
For the next two weeks the staff at VBCH will be collecting non-perishable food items.
posted 11/7/22
This week is Rad Tech (Radiologic Technology) Week.
posted 11/1/22
Van Buren County Hosptial staff held a costume contest on Monday, October 31st.