ED Concrete Project- Starts February 20th.
posted on 2/14/23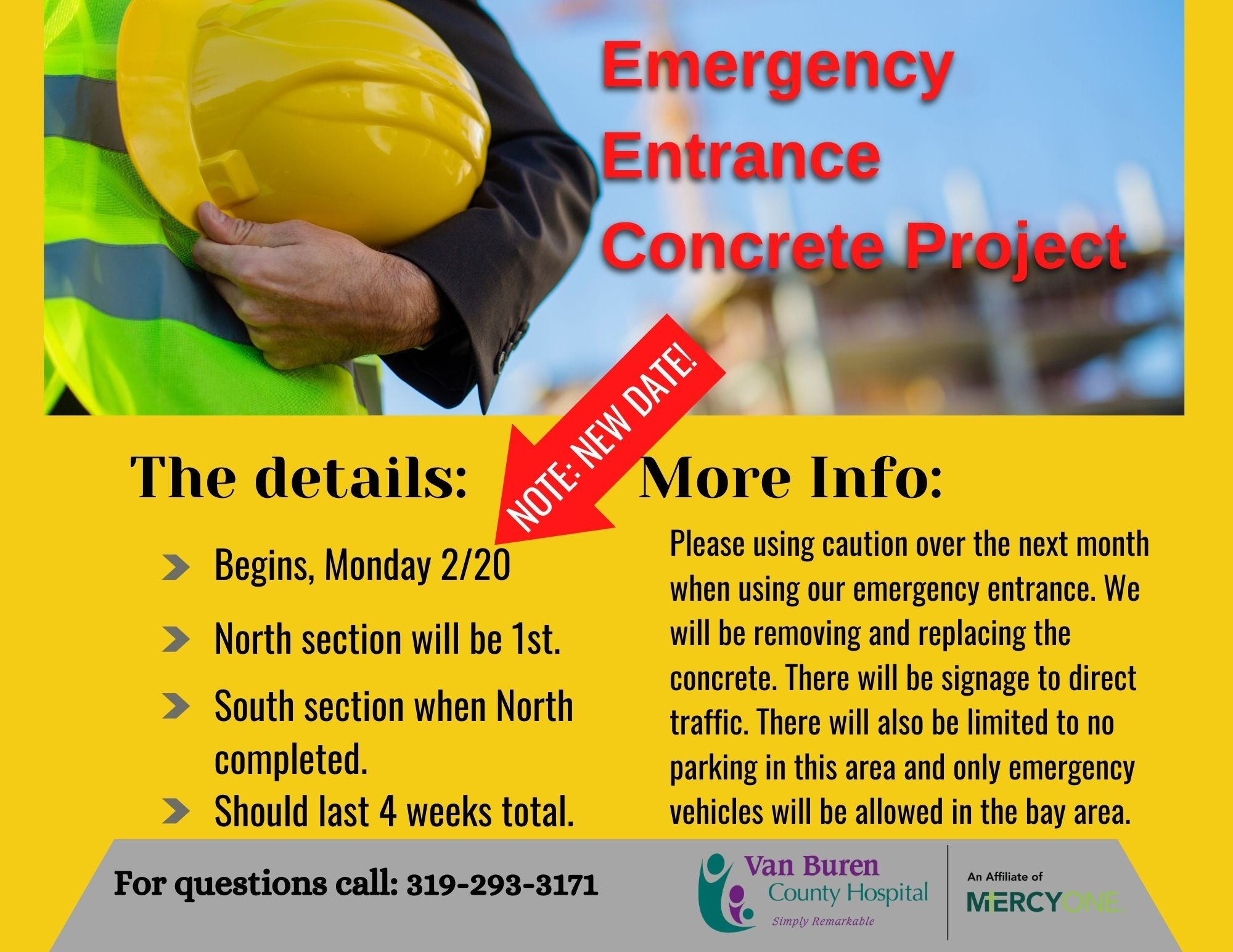 We want to let the community know that beginning on Monday 2/20 we will be repairing the concrete around our Emergency Department Entrance.
This will occur in phases in order to keep our Emergency Department entrance open and available for patients.
Please use caution when entering this area. We will have portions blocked off and signage to indicate how to enter and where to park.
We appreciate your understanding during this time, we are excited for the completion that will allow a safer entrance to our facility!
More News
posted 12/5/23
Van Buren County Hospital & Medical Clinics would like to welcome Dianne Knapp, ARNP.
posted 11/5/23
Van Buren County Hospital would like to welcome Dr. Corey Harthoorn
posted 10/23/23
The American Cancer Society National Lung Cancer Roundtable (ACS NLCRT), American College of Radiology® (ACR), and Radiology Health Equity Coalition (RHEC) have partnered once again for the second annual National Lung Cancer Screening Day ("National LCS Day") on Saturday, November 11, 2023.
posted 9/15/23
DES MOINES REGISTER NAMES VAN BUREN COUNTY HOSPITAL & CLINICS A WINNER OF THE IOWA TOP WORKPLACES 2023 AWARD
posted 9/10/23
THANK YOU!