Congratulations to Ashley Pratt
posted on 1/4/23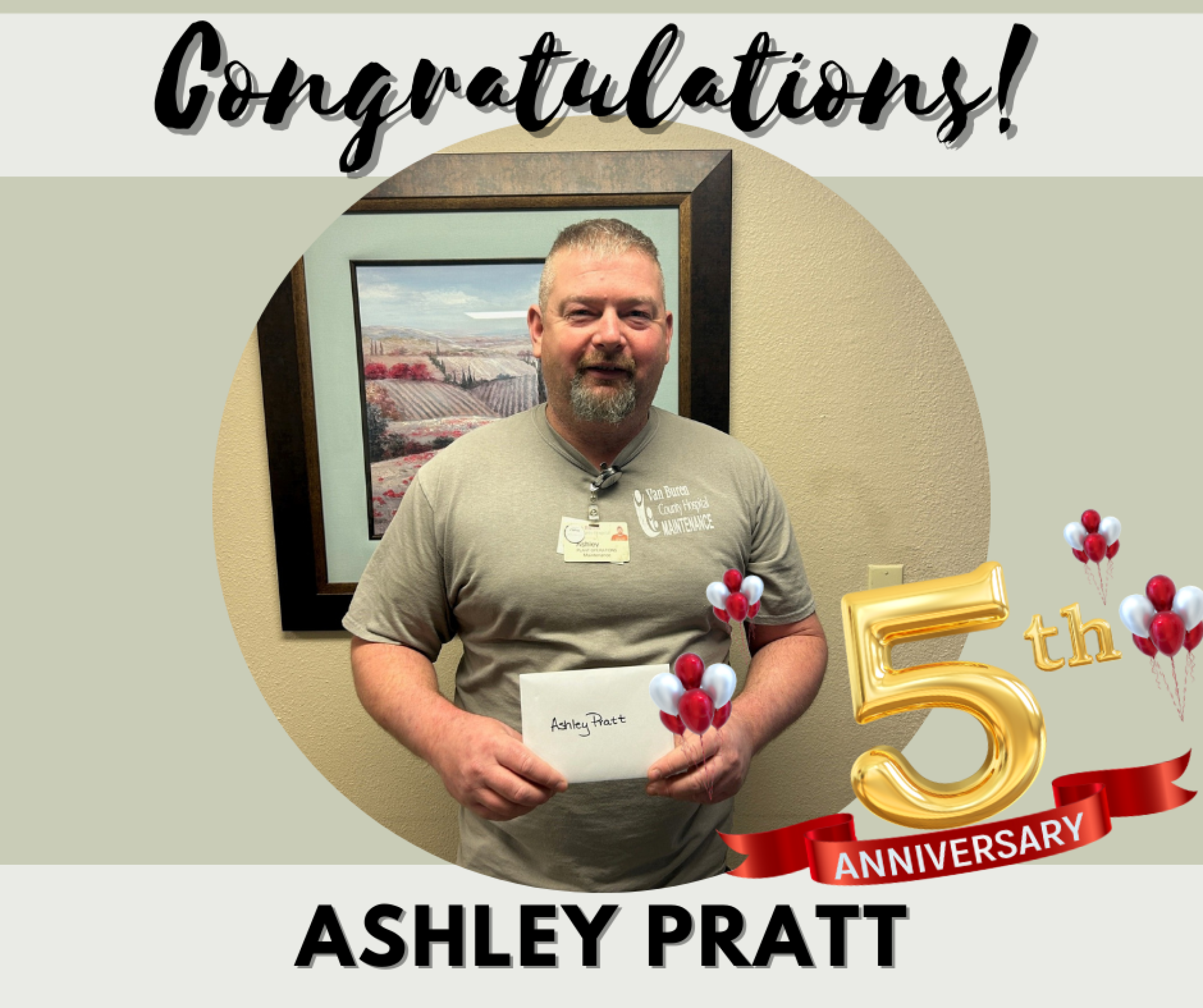 We are lucky to have you on the team! Congrats on your accomplishment!
More News
posted 9/15/23
DES MOINES REGISTER NAMES VAN BUREN COUNTY HOSPITAL & CLINICS A WINNER OF THE IOWA TOP WORKPLACES 2023 AWARD
posted 9/10/23
THANK YOU!
posted 8/29/23
The Southeast Iowa Complex Care Network is pleased to announce that it has been awarded a generous grant from Iowa's Centers of Excellence Program, totaling $250,000 per year for three years.
posted 8/17/23
Van Buren County Hospital will host a Town Hall Community Health Needs Assessment (CHNA) luncheon on Thursday September 28th.
posted 8/3/23
Today, Gov. Kim Reynolds and the Iowa Department of Health and Human Services announced the awardees of Iowa's Centers of Excellence Program grant totaling more than $2.2 million in funding to support and improve health care delivery in rural Iowa.